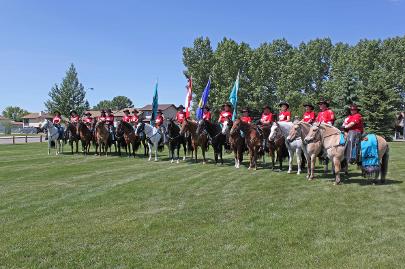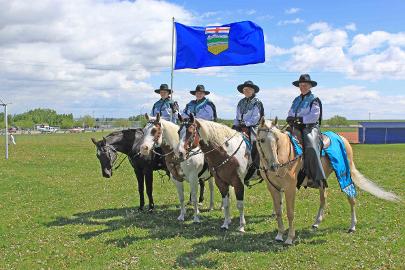 Welcome to Windy Ridge Riders Association
Formed in 1988, Windy Ridge Riders Association is a family oriented group with members from Calgary and the surrounding areas. Members participate in parades, clinics, and trail riding, with a focus on horsemanship, teamwork. The group's core values are Family, Community and Caring. We use our variety of knowledge in different riding disciplines and techniques to assist everyone in riding to their highest potential.
WRRA started riding in the legendary Calgary Stampede Parade in 1989, and in 2012 we achieved recognition in our division (Mounted Colour Party) for the most consecutive 1st place wins.
We support local charities, equine youth groups, and members have gathered to ride in support of the Children's Wish Foundation and Cancer Ride for the Cure.
Please visit our Events page for more information.